If there's anything I've learned over the past few years working as a photographer in higher education marketing for Fort Lewis College located in Durango, Co, is that narrative is king. Your message doesn't have to be, and probably shouldn't be, as blatant as the nightly news but recognizing the power narrative has to create and shape perspective when repeated with purpose can literally define the way your client views and experiences your brand, your services, your products, your employees, and ultimately, you.
Immediately, upon being hired and continuing for several years, I worked alongside the marketing team of designers, copy writers, IT specialists, and management to rebrand the college. This included both internal and external messaging, creating style guides for photography, videography, web copy, print materials, the onboarding experience, the entire website and far more. Everything was to change except for the name of the college…for now.
Rebranding the college had serious potential consequences if not done well. Without going into too much detail the college has a formidable history. It was originally constructed as a military fort in the 1880's, then slowly evolved into a native american boarding school, then purchased by the state it shifted into an agricultural/mechanical school, and from the 60's it has made a slow interlope toward the liberal arts school it is now.
That's well over 100-years of mixed messaging–school colors, academic emphasis, mascots, locations etc. Fort Lewis as an established "brand," meant that the marketing team had the job of paying homage to its complex history being mindful not to gloss over anything, while also addressing its prospective future.
We needed the big guns for this project. Enter 160over90, an international marketing and branding agency with offices based out of San Francisco, London, Atlanta, Dubai, NYC, and more. The agency says its goal is to align brand messaging with current cultural relevance. It has created campaigns for Michael B. Jordan, Under Armour, The University of Arizona, the Philadelphia Eagles, Tulane, and recently Fort Lewis College.
160over90 flew out a team to campus for multiple meetings that consisted of storyboarding, treatment decks, throwing out adjectives until they flooded whiteboards to overflowing. We analyzed other brands that had pieces of messaging or images that seemed to align with the narrative the college wanted to tell. They created prototype websites, mocked up virtual airstream travel trailers to be used at recruiting fairs, mapped out style guides with fonts, colors, lighting and locations that all would help to define the key points of any story– who, what, where, when, and why.
After nearly four years with the college producing photo, video, and written copy, I can say that they are still defining and refining the story of who they are, what they do, who they serve, and what your life as a student or employee will be like.
I don't think marketing, or branding, or editing, your narrative is ever a "one-and-done." It's probably more like writing the biggest choose-your-own-adventure book. It's an ongoing process of mapping your narrative with the end in mind– new adjectives, new photography, new video, new platforms, redefined, reshaped, matching your vision with the clients you serve.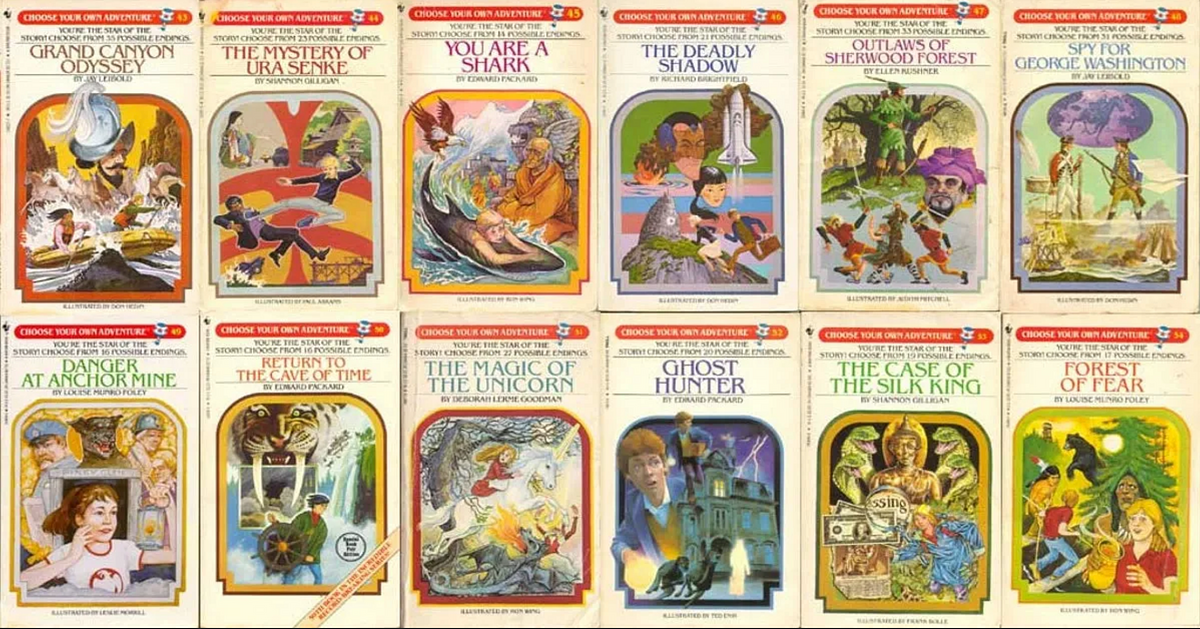 That's where the next post will begin– building off of the experience and techniques of working with an international agency and higher education marketing team and applying their methods to my own clients. I will never claim to be an expert in marketing or branding, but I've learned a thing or two along my journey that can help each client create powerful images and video as they build out their own start-ups, re-envision their brand, and add chapter after chapter to their own brand narrative.